Eco Packaging Solutions
Sustainable packaging is the development and use of packaging which results in improved sustainability. At the end stage of design it involves increased use of life cycle inventory and life cycle assessment to help guide the use of packaging which reduces the environmental impact.
One of the key products to improve sustainability in the Packaging Industry is the use of Pulp Molded products. Molded pulp is a packaging material, typically made from recycled paperboard and/or newsprint. It is used for protective packaging for fruits and vegetables or for food service trays, beverage carriers or for other industrial packaging.
Pulp Molded products are considered as Eco Packaging Solutions for a variety of products, since they are produced from recycled materials, and can be recycled again after its useful life-cycle.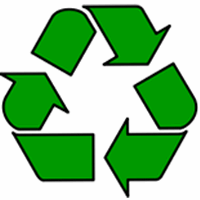 Eco Packaging Solutions